1. Click CP39 Icon at start menu or at the desktop.

2. CP 39 Program will appeared.You will see the password windows. Fill-up the user name an password then click OK.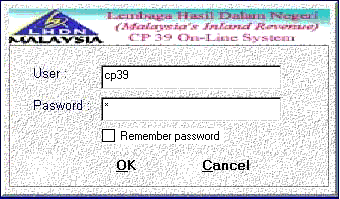 3. The main menu of CP39 appeared.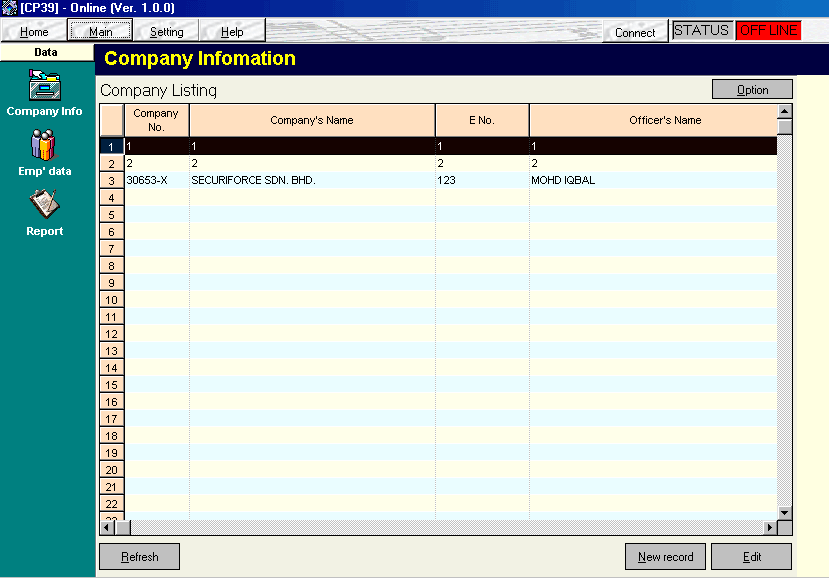 To add a new record Click NEW RECORD button.
To edit a record click EDIT button.This screen will appeared.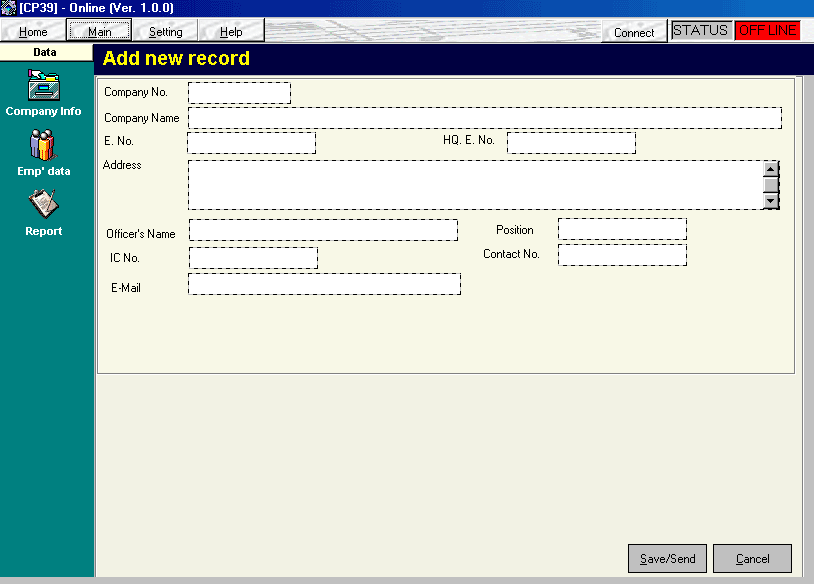 After edit the data click SAVE/SEND button to send a data to CP39 server.
To see a employee data click EMPLOYEE DATA icon at the left screen. Employee data screen will appeared.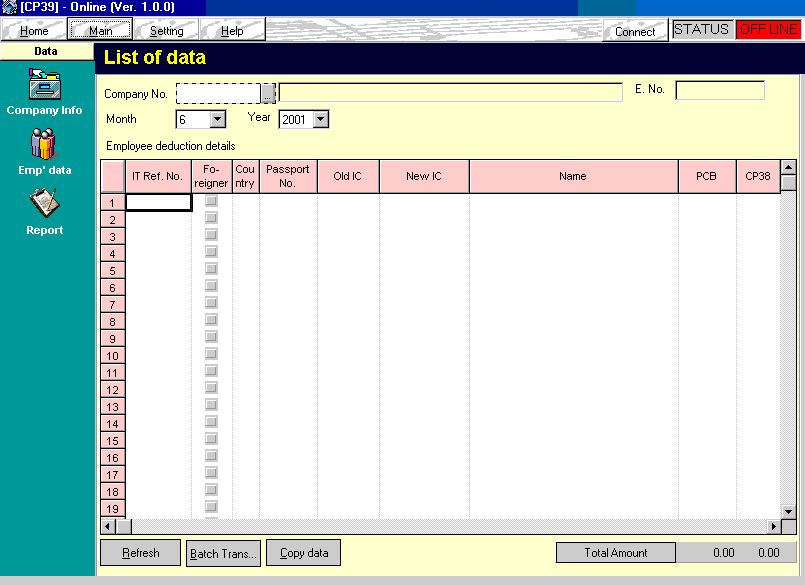 To select the country double click at the country columns. select the country then click OK.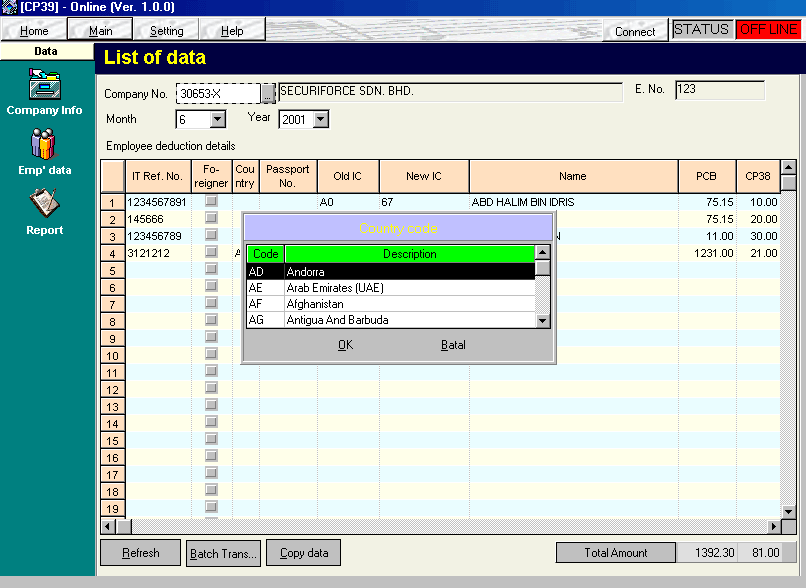 To transfer all the data to CP39 server click BATCH TRANSFER button.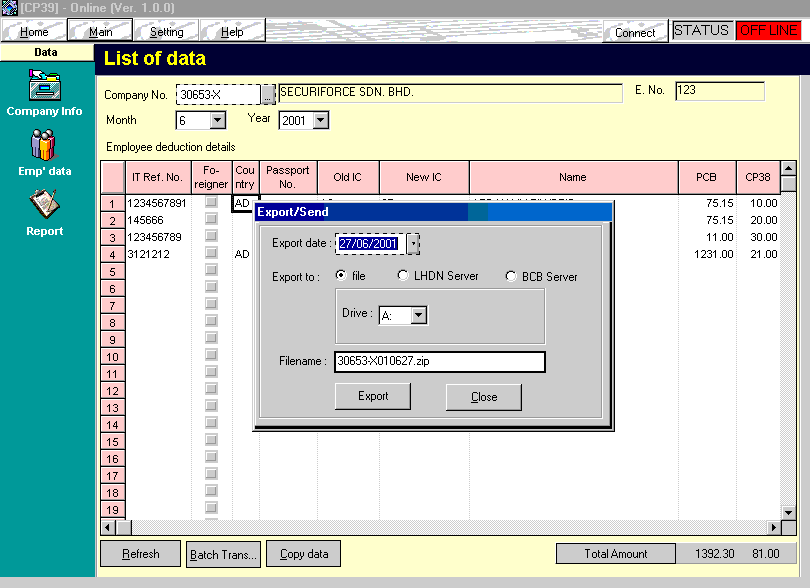 Select the destination by click the radio button. Make sure which destination. If to file click file, If to the server,choose server.
Then click Export.
[HOME][DOWNLOAD][INSTALLATION][HOW TO USE CP39][NEWS][FAQ]