CP39 INSTALLATION
WARNING!! Before you start the installation, Closed other program.
1. Click the setup button, The windows installer will appeared. Wait for a while for preparing to install.

2. The Setup wizard windows will appeared.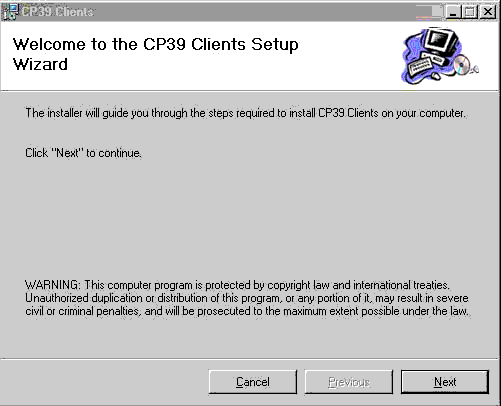 3. Click Next.Follow the next window.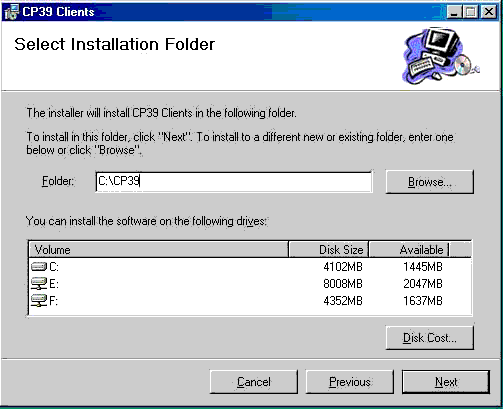 4. Partically, left the default setting then click Next.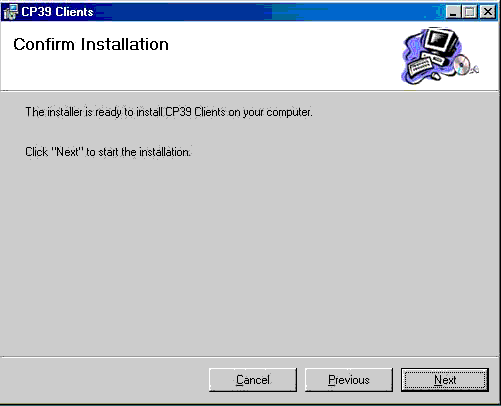 5. Click Next to start Installation. To go to previous screen click Previous button .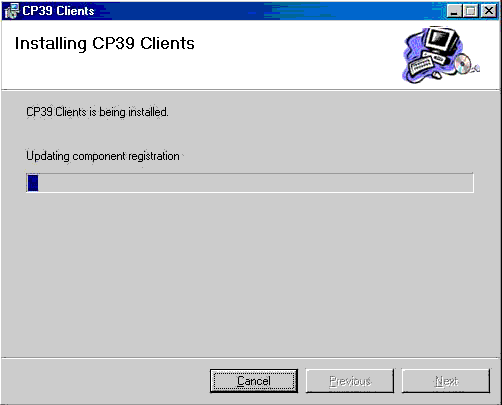 6. The Indicator progress shown. To cancel the installation click Cancel.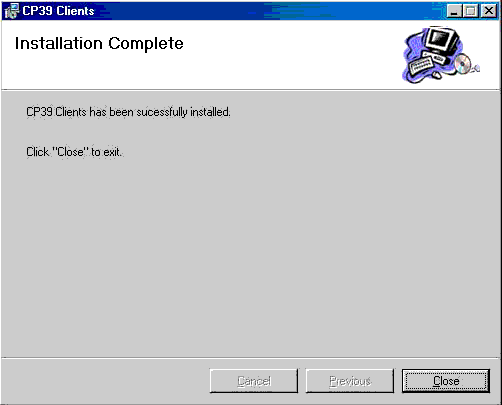 7. when the Installation is complete, Click Close Button.
[HOME][DOWNLOAD][INSTALLATION][HOW TO USE CP39 ][NEWS][FAQ]